Things to do in Crystal Beach, Texas
Bolivar Peninsula is a quaint little coastal community convenient to the Houston, Galveston, and Beaumont areas – yet a world away from the hustle and bustle of the big city. We offer a wide range of family things to do in Crystal Beach, TX for you and your children.
With miles of quiet, undeveloped beaches stretching along the beautiful Gulf of Mexico, you can enjoy year-round fishing, birding, kayaking, boating, and more. Play a round of golf. Visit one of our many family restaurants for some fresh local seafood or live music. Take a free ferry boat ride to Galveston Island. Or just pull up a chair and enjoy a relaxing day at the beach with family and friends. For outdoor lovers, there are a ton of outdoor things to do.
To learn more about the things to see and do on the Bolivar Peninsula, unlock a copy of our free Bolivar Peninsula Vacation Guide.
"Live in the sunshine, swim the sea, drink the wild air"
Our Favorite Things to Do in Crystal Beach, Texas
The Bolivar Peninsula, located on the beautiful Gulf Coast, is filled with incredible wildlife and gorgeous scenery. Make the most of your stay in this stunning destination with these fun activities!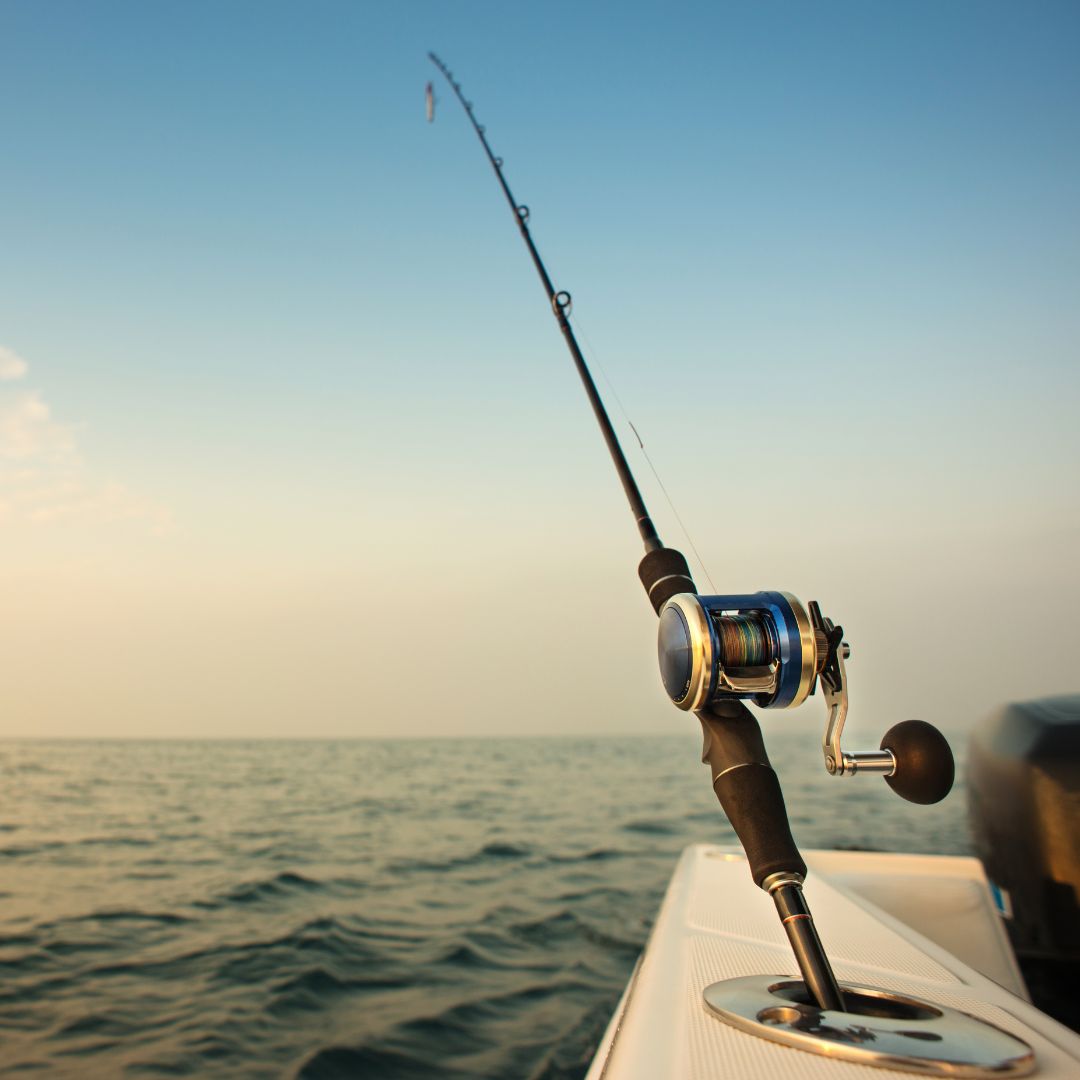 1. Spend the Day Fishing 
The Gulf of Mexico offers some of the best fishing, so why not cross it off your bucket list now? You'll find some of the best fishing experiences along our coast, from inshore to offshore!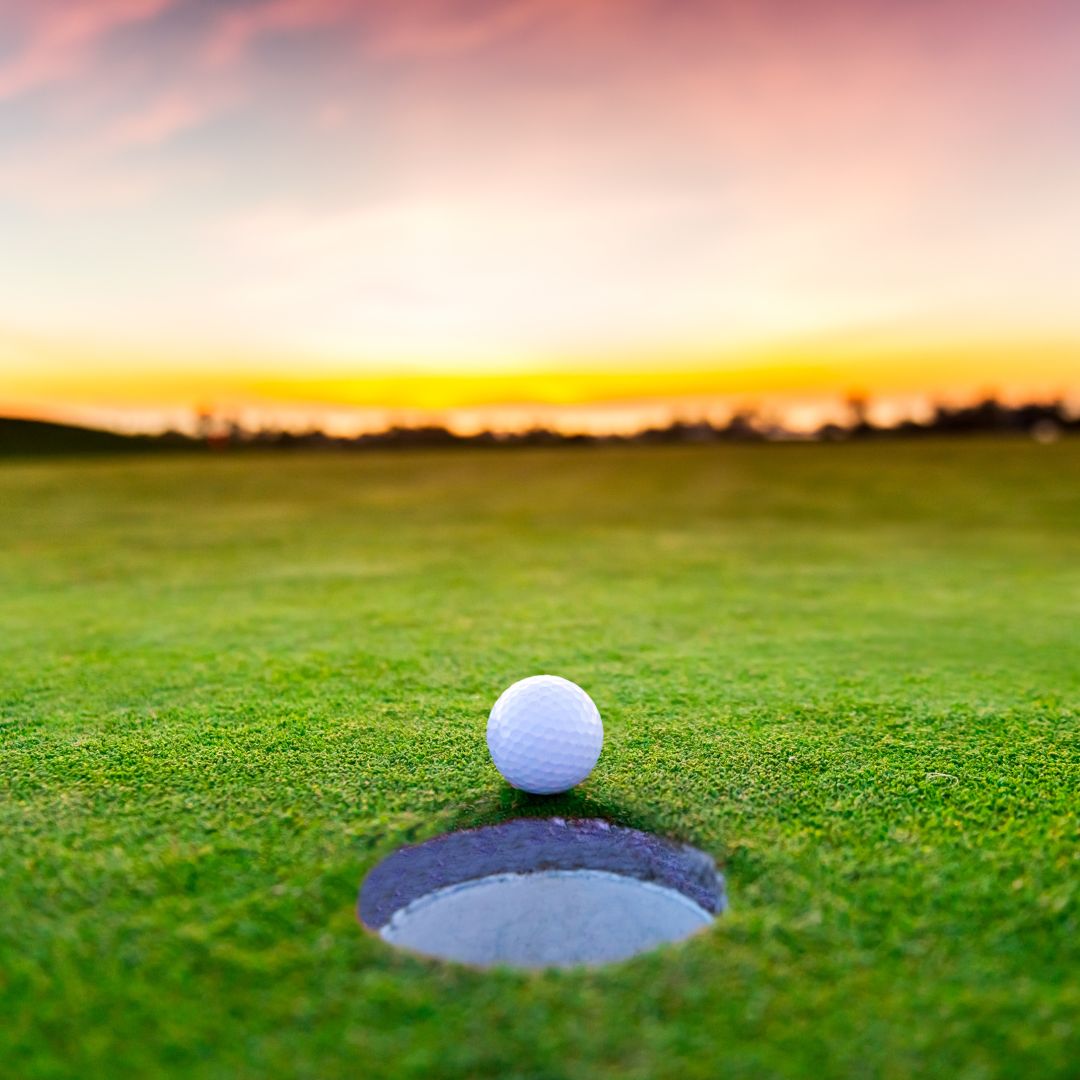 2. Play a Round of Golf 
Enjoy the sunshine, beautiful weather, and your best buds with a round of golf! You can find a few places on the Bolivar Peninsula to test out your swing with the link below! If you would like to stay and play, be sure to browse through our selection of vacation rentals with golf course access!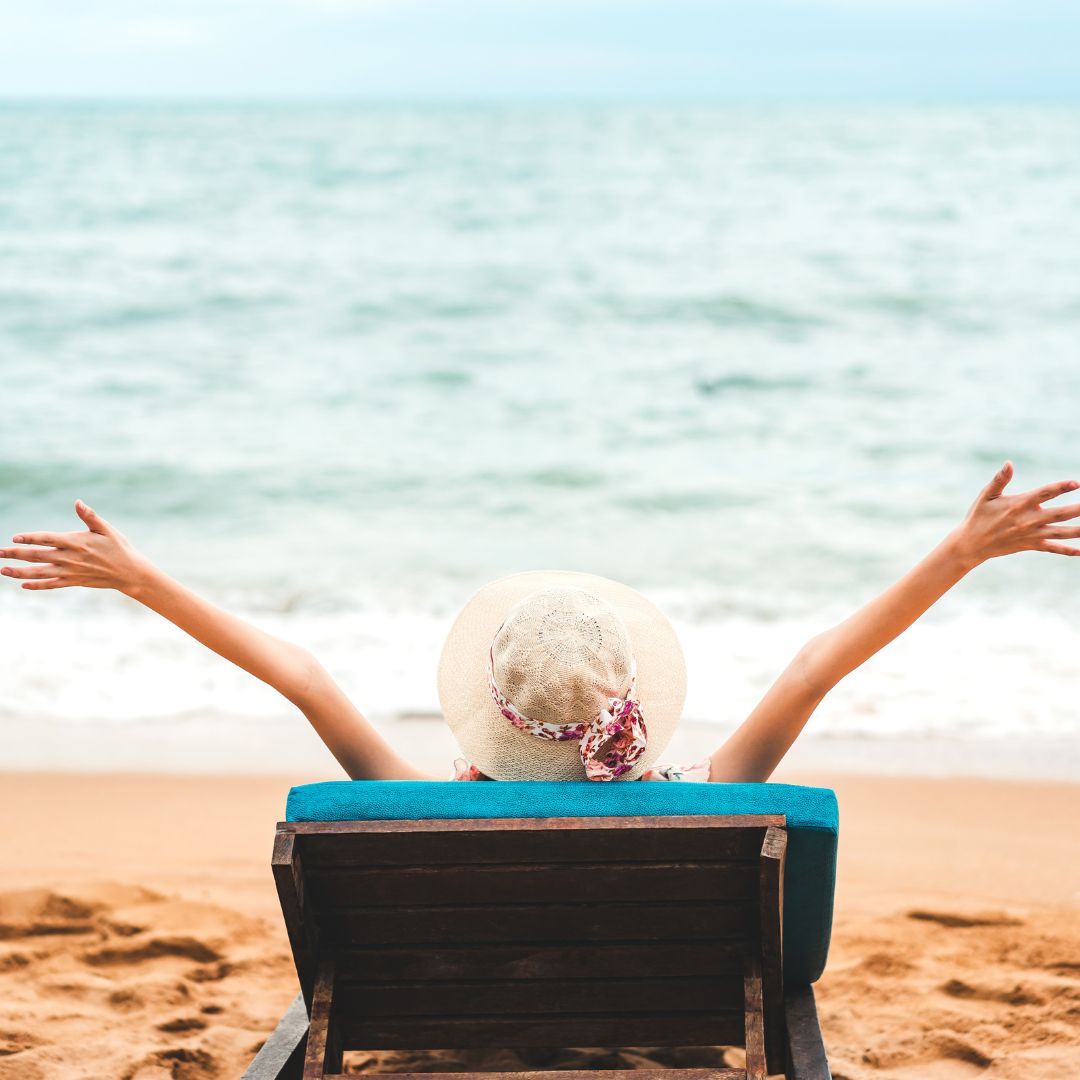 3. Relax on Our Beaches 
27 miles of the Bolivar Peninsula are beach shorelines, so it's only essential that you explore the beautiful shores of Crystal Beach! Here, you'll find pretty shells, awesome surf fishing spots, and even shark teeth... all just a few steps away from your oceanfront vacation rental!
You can also drive vehicles on Crystal Beach, so make sure to visit for one of the most anticipated annual events, Jeep Weekend, where Jeep lovers from all over unite to bond over the love of their most prized possession! Driving your vehicle on the beach is just one family thing to do that your entire crew will enjoy!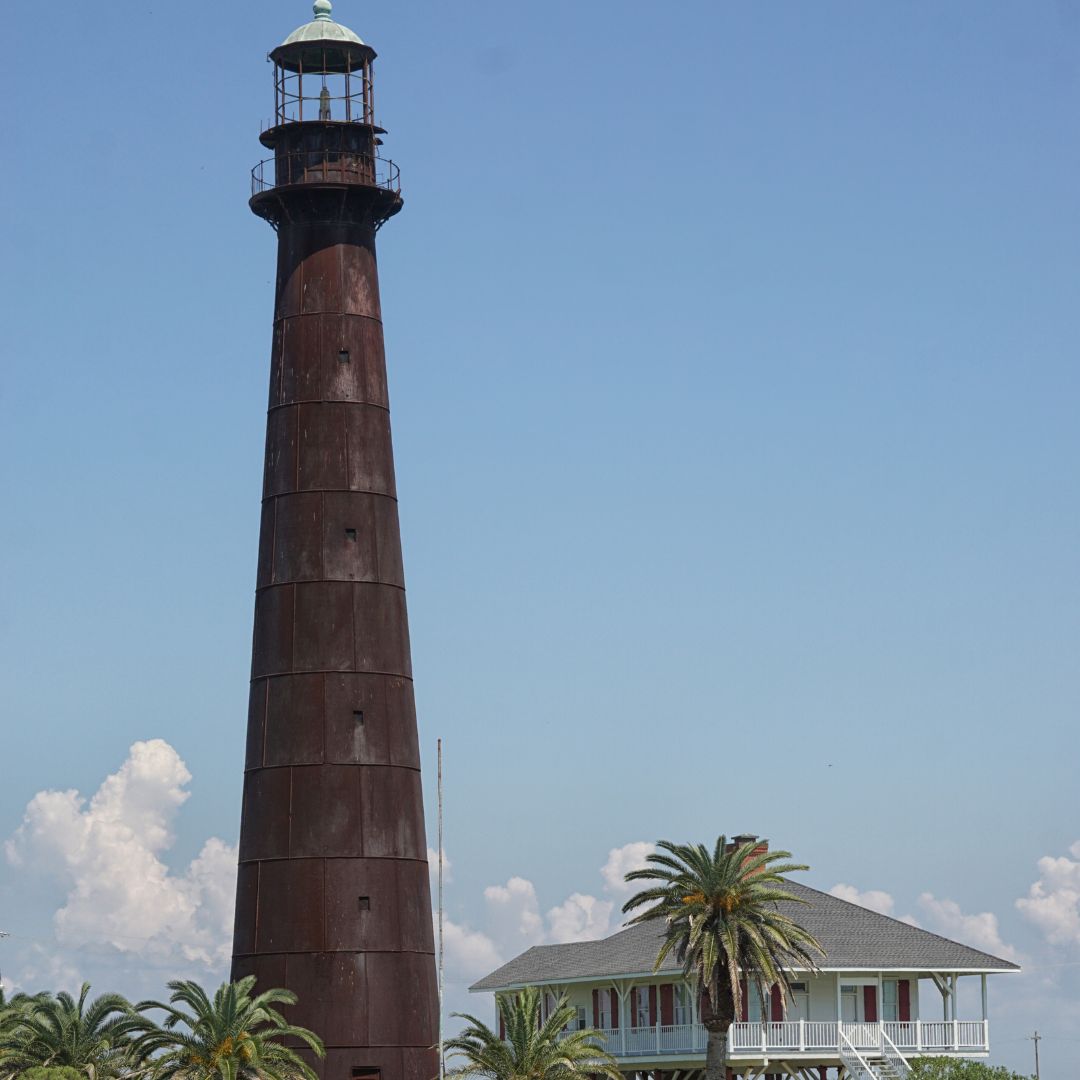 4. Bolivar Point Lighthouse 
Visit one of the few remaining lighthouses on the Gulf Coast, explore the history, and experience awesome views high above the Bolivar Peninsula when you visit Bolivar Point Lighthouse!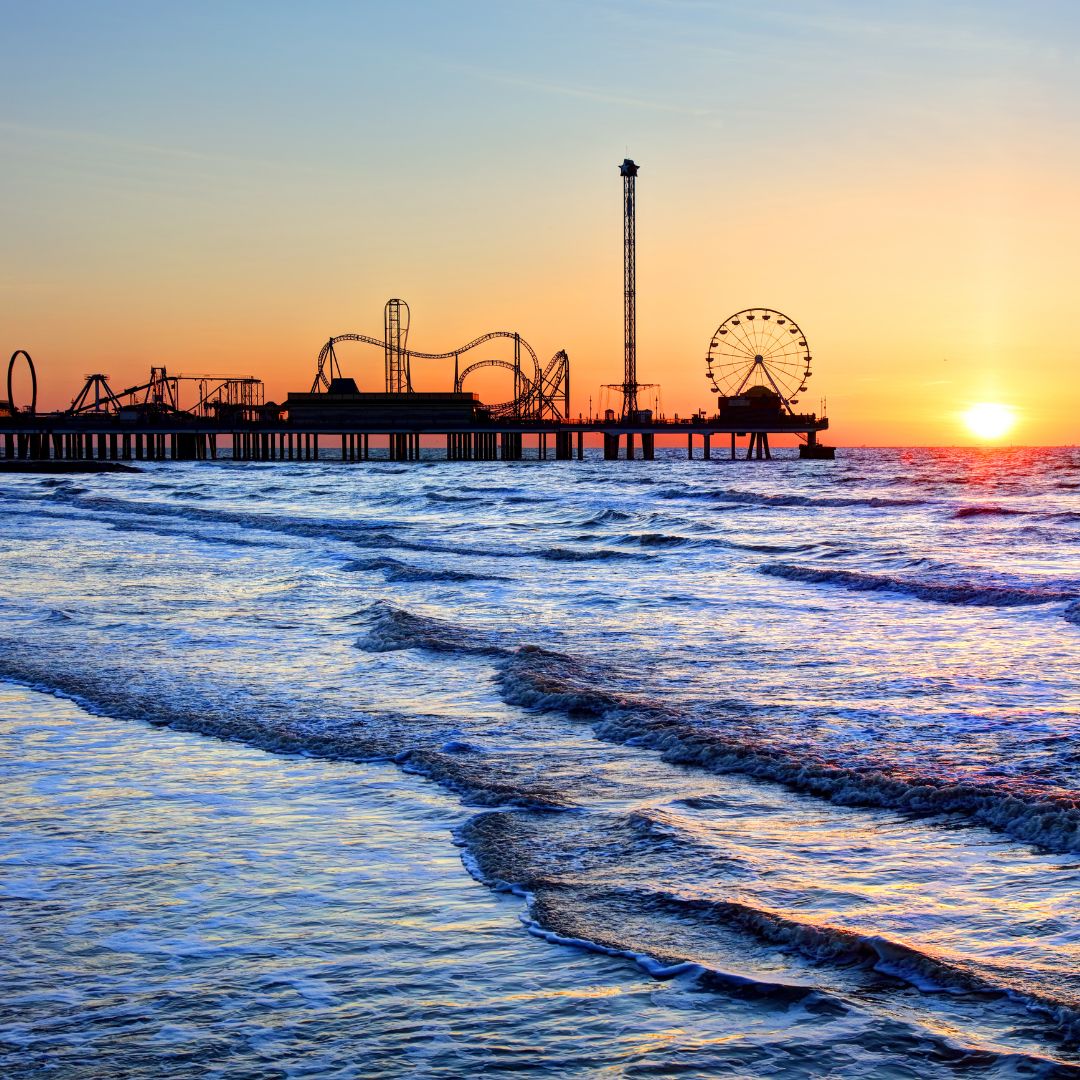 5. Galveston Island Historic Pleasure Pier 
Who says adults can't still have fun? Take the free Bolivar Ferry over to Galveston, and bring out your inner child and enjoy carnival-style rides, games, and food! It's the perfect way to create lasting memories with your sweetheart! Add Galveston Island Historic Pleasure Pier itinerary.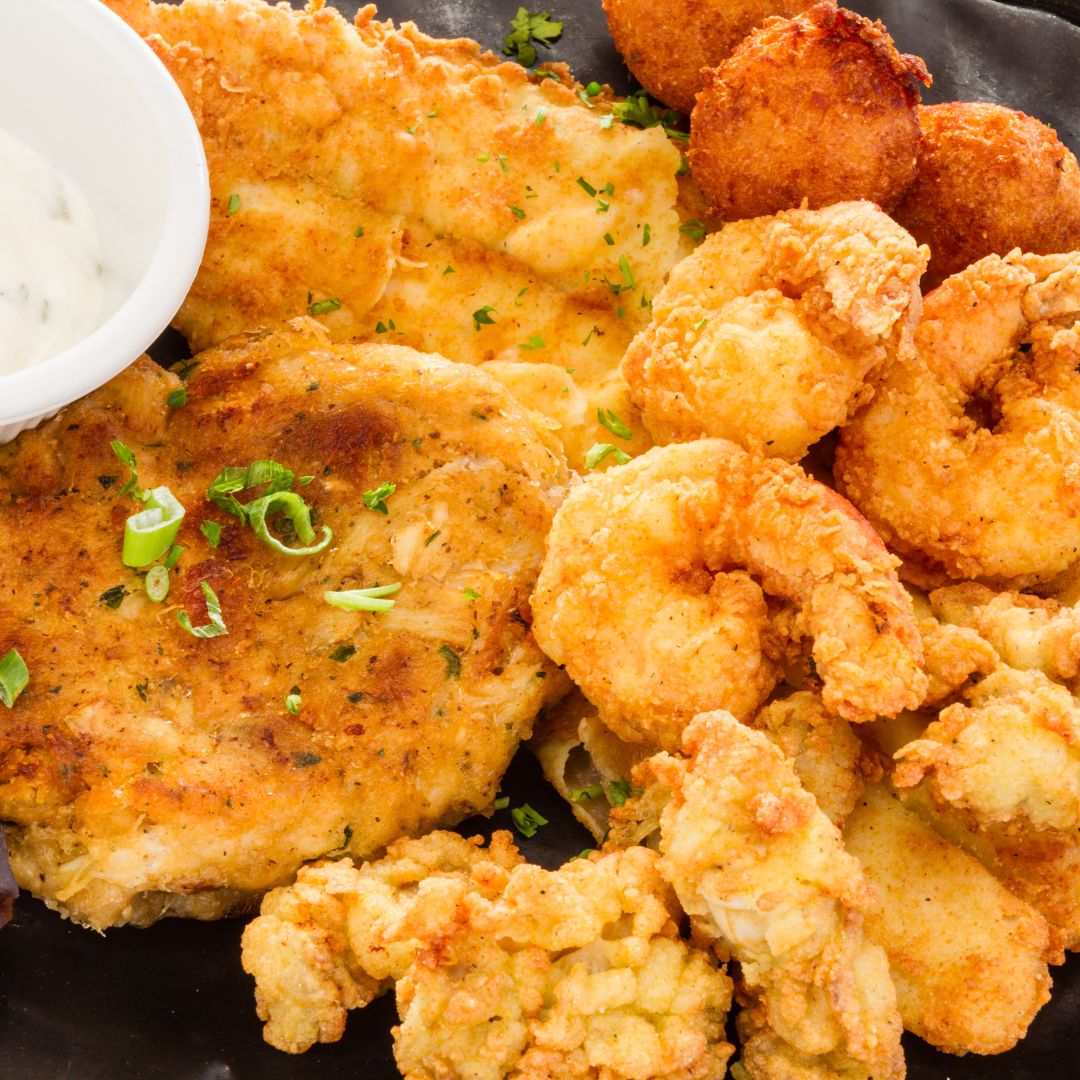 6. Grab a Delicious Bite to Eat 
Enjoy the freshest local food on the water or grab a pizza. No matter what kind of food you are in the mood for, there are plenty of amazing local options. From coastal cuisine to light bites, you can experience waterfront restaurants or easy takeout.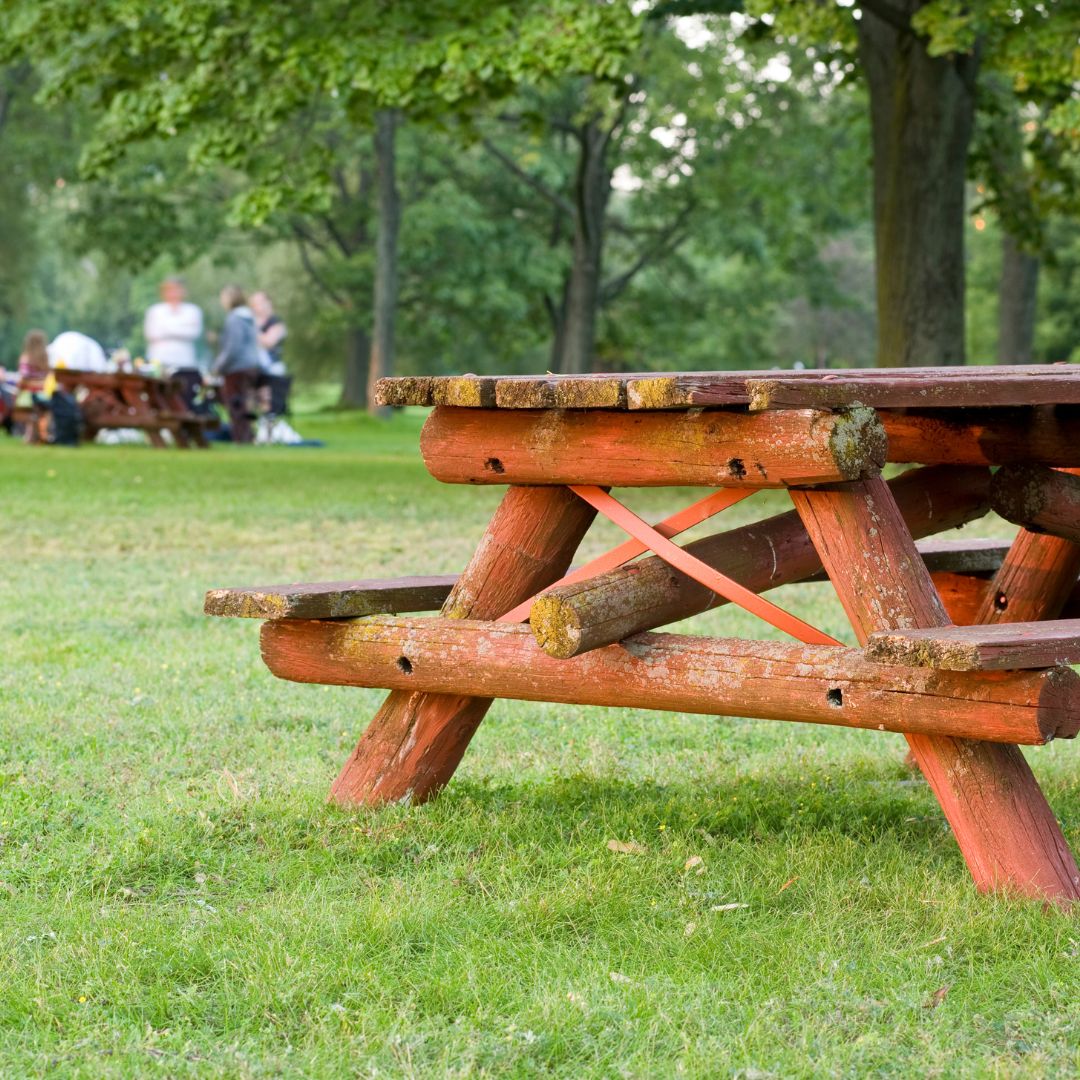 7. Visit Fort Travis Seashore Park 
Fort Travis Seashore Park is a great learning experience for the young ones. There, you'll see the first fort established by the Republic of Texas in 1863!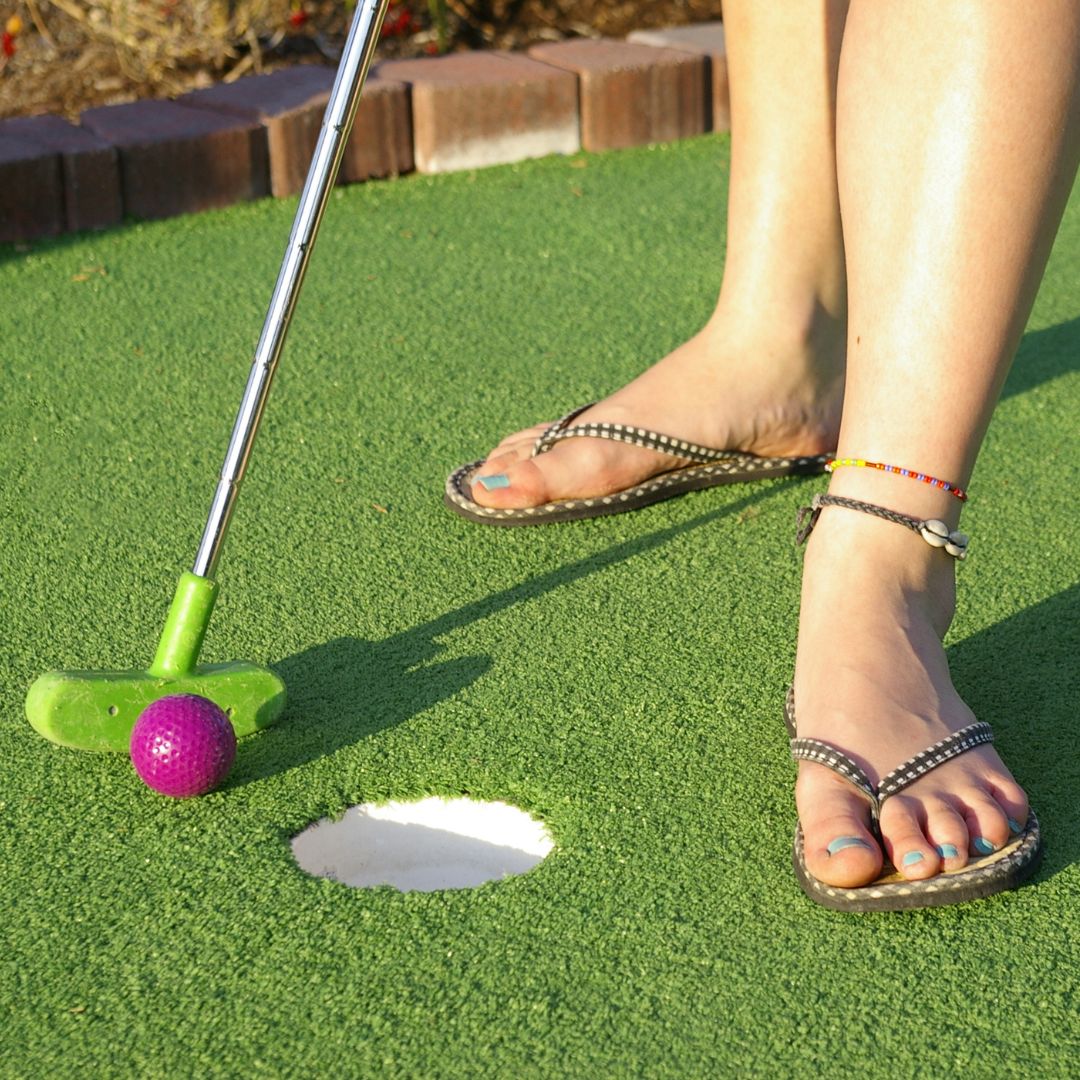 8. The Gulf Range Mini Golf 
Let the kids channel their inner golfer with a day at the Gulf Range Mini Golf! Then, take a break from the course at The Saloon restaurant!
For more family and kid-friendly activities both on and off the beach, click here! Your family is going to have so much fun on your next beach vacation.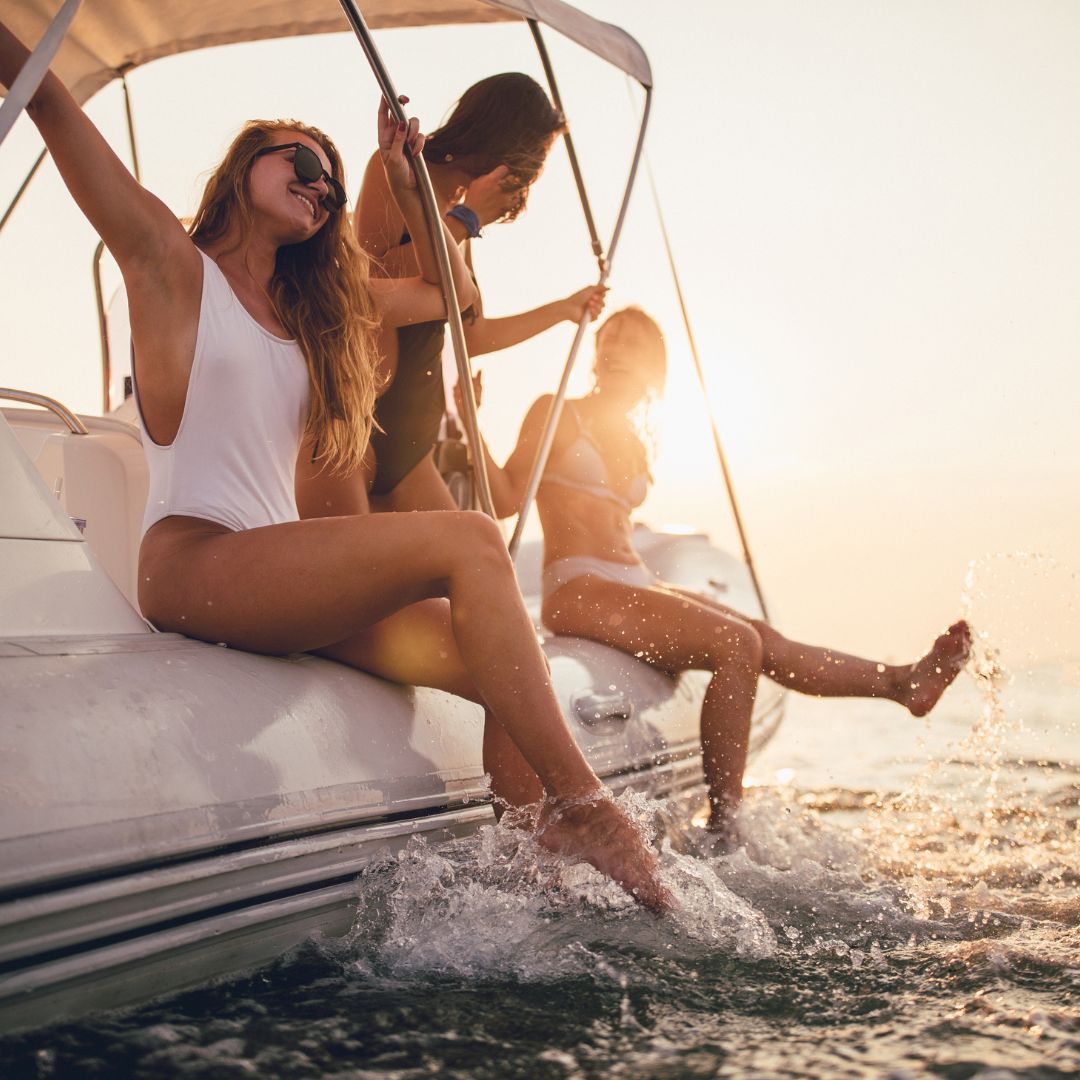 9. Explore the Coast in a Rented Boat or Jet Ski
There is no better way to explore our coastline than on the water. If you didn't bring your boat with you on vacation, you can always rent one. From leisurely days with the family to a sunset cruise with your someone special, boating is such an awesome thing to do in Crystal Beach, TX.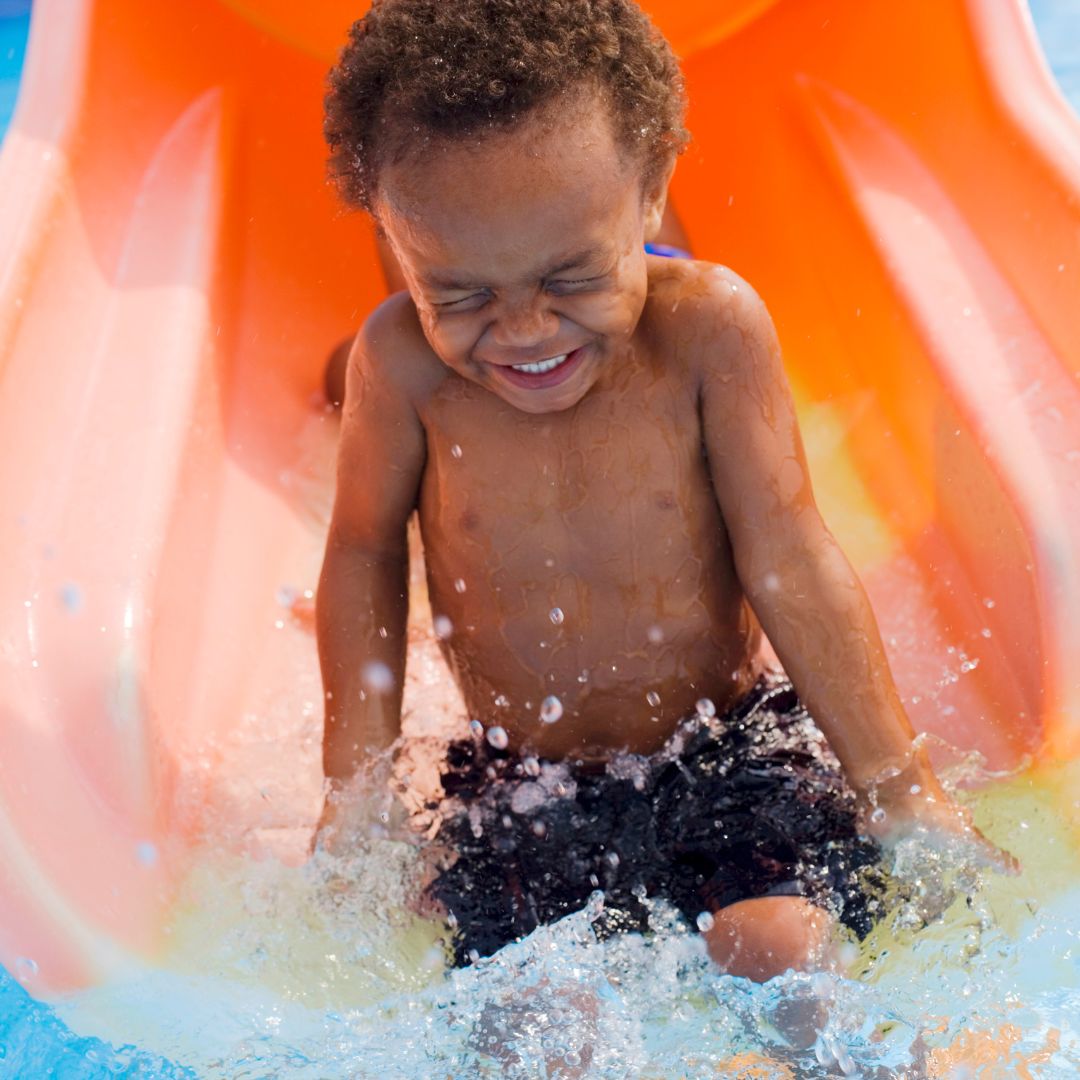 10. Splish and Splash at a Water Park
Summers on the Gulf Coast can be hot. So why not cool down with a visit to one of our water parks? Beat the heat while you s\lip and slide your way to fun at one of our local water slides or water parks.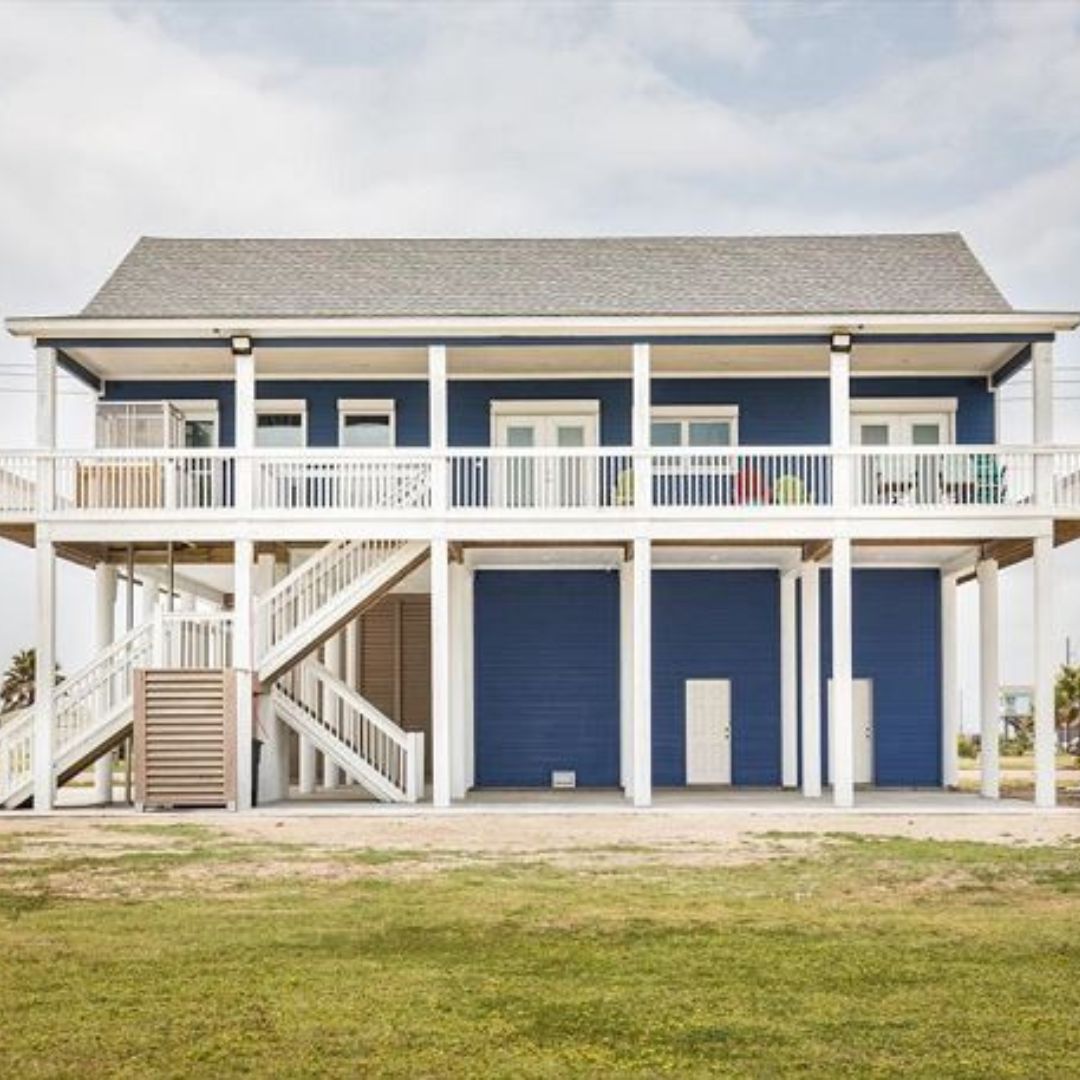 11. Have a Blast in One of Our Vacation Rentals
Staying in one of our amazing Swedes Real Estate vacation rentals is the only way to get the full Bolivar Peninsula experience. Choose from kid-friendly rentals to pet-friendly homes that are perfect for the entire family. We can also meet the accommodation needs of a large group or a weekend getaway. If you are looking for a vacation rental with a private pool or an elevator, you are in luck! We have homes in every size and with diverse amenity offerings to meet the needs of your family.