Grabbing a pizza on Bolivar Peninsula while on vacation can be a delightful experience. There's something about indulging in a delicious slice of pizza while basking in the sun, taking in the scenic views, or enjoying the relaxing atmosphere of the Gulf Coast that just adds to the fun and excitement of vacation.
Whether it's a classic pepperoni pizza or a gourmet wood-fired pie topped with specialty ingredients, there are countless varieties of pizza to savor and enjoy. Sharing a pizza, Bolivar Peninsula style, with loved ones can be a great way to bond and create unforgettable memories while on vacation.
Here are our favorite dine-in and carry-out options on the peninsula, each convenient to your vacation rental. Whether you are looking for a quick dinner option after a day on the beach or you would like to treat your family to dinner out, you will love these pizza choices.
DINE-IN PIZZA OPTIONS
2017 Highway 87
Crystal Beach, TX
MamaMia's offers delicious wood-fired pizza. Select from their wide range of specialty pizzas or go with a classic favorite. They offer relaxing lakeside patio seating if you would like to dine outdoors. Patrons may also order carry-out. This is a great option for picking up a pie and heading back to your vacation rental or the beach!
Tiki Beach Bar and Grill
1369 Highway 87
Crystal Beach, TX
A local favorite, Tiki Beach Bar and Grill offers a variety of options for dine-in and takeout. When it comes to pizza, they offer a 12-inch pie with eight slices. Whether you want a plain cheese or a supreme, they have you covered. Relax and unwind from a day of sunbathing or sightseeing in their relaxed and casual atmosphere.
CARRY-OUT PIZZA
PizzaForno
1959 Highway 87
Crystal Beach, TX
Kids and kids at heart are going to be fascinated by this pizza vending machine. Yep! You heard that right! A pizza vending machine. PizzaForno is a free-standing kiosk where you can have your favorite pizza at the touch of a button. The machines are easy to use, conveniently ready in 3 minutes, and guarantee a fresh pizza every time. This is a unique pizza on Bolivar Peninsula experience!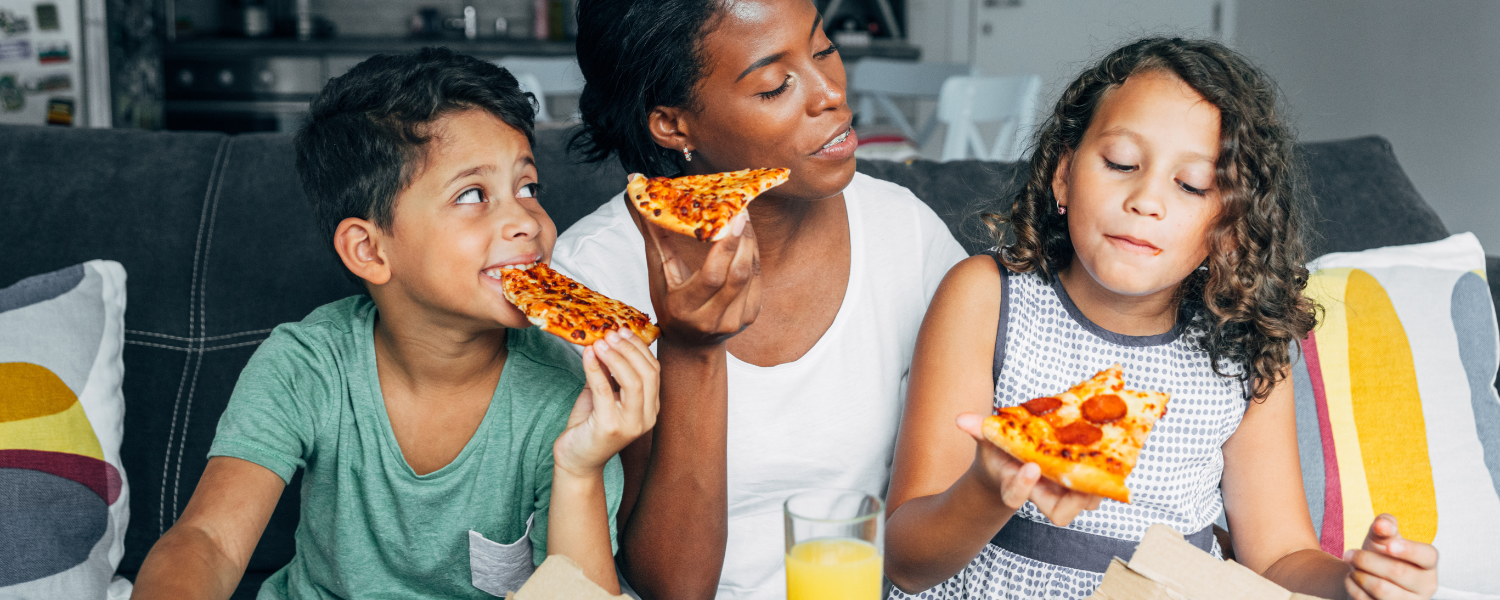 DIY PIZZA AT YOUR VACATION RENTAL
2385 Highway 87
Crystal Beach, TX
The Big Store is one of our favorite grocery stores in Crystal Beach. It is also the place where you will find the best options for pizza on Bolivar Peninsula. Since your vacation rental comes with an equipped kitchen, you can put it good use with a home-cooked pizza night. Whether you choose a selection of frozen pizzas or decide to DIY with frozen dough and toppings, this will be a crowd pleaser.
Vacations are for rest, relaxation, creating memories, connecting with the people we love… and PIZZA! If you haven't already booked your next Gulf Coast getaway, what are you waiting for? Beach vacation + pizza on Bolivar Peninsula = perfection!
Want additional help planning the vacation of your dreams? Get our FREE destination guide today! Begin your rental search by type here.