No Bolivar Peninsula beach vacation would be complete without indulging in our world-class seafood. There are a plethora of restaurants, bars, and grills to choose from, each offering a variety of delicious options. From fried shrimp to steamed oysters and everything in between, the foodie in your family will be delighted to find the best seafood on Crystal Beach.
Keep reading for a list of our favorite seafood restaurants. We can't wait for you to try them all.
Best Shrimp-
Stingaree Restaurant & Marina
Overlooking the Intracoastal Waterway, the Stingaree Restaurant features a unique atmosphere and a menu full of fresh and delicious seafood options. If you happen to be out enjoying a day on the water, you can pull your boat right up to the dock and enjoy their world-famous "Stingarita". Bring your catch of the day, and they will even cook it up for you!! Don't worry, they have plenty of land-lover choices on the menu also.
When it comes to shrimp, they have fresh fried Gulf shrimp, stuffed shrimp, and even a shrimp-lovers platter. If you love shrimp, this is the place to go.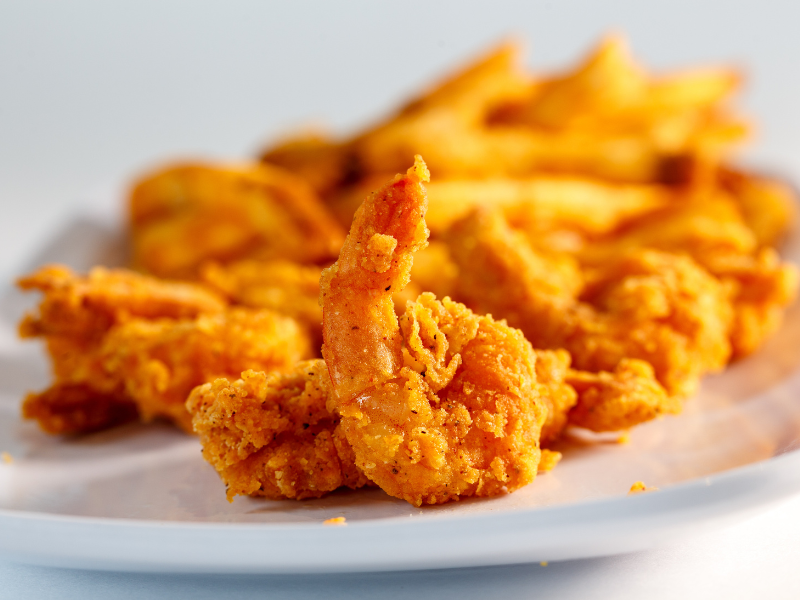 Best Casual Seafood –
DownUnder Bar & Grill
Located on the bay and under the main dining room at Stingaree Restaurant is DownUnder Bar & Grill. This is a great spot for grabbing a casual lunch on the weekend. Be sure to try the Crab Nachos or the Shrimp Po Boy. If you are lucky, you will also find live music.
HardHeads Icehouse & Grill
Find your way to this casual coastal eatery for yummy fried seafood or a drink from their full bar. HardHeads also offers a variety of America-fare for those in your party who prefer non-seafood options. Don't be afraid to try our local favorites for the best seafood on Crystal Beach.
Best Fish –
Tiki Beach Bar & Grill
Play your favorite tunes on the jukebox and order something yummy from the menu. Tiki Beach Bar & Grill will be delighted to plate up some of their famous Mahi-Mahi Tacos for you. Mahi-Mahi is a mild fish that is great for anyone who wants to try fish for the first time. What a better way to try fish than on a taco?!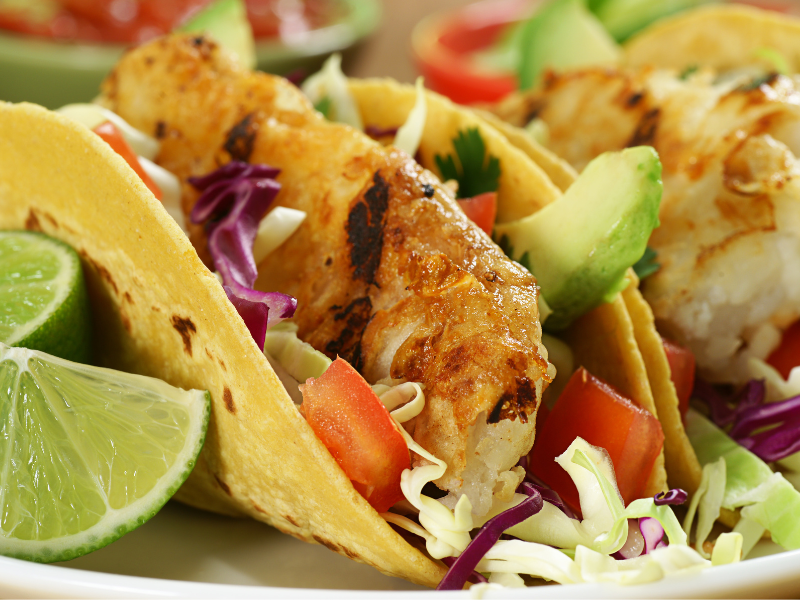 Best Non-Southern Seafood –
Crystal Beach Café
Coffee shop meets Vietnamese cuisine at Crystal Beach Café. For something a little different that our traditional southern flavor, try their variety of noodles, rice, bread, pho, and vermicelli. This selection of seafood dishes is seemingly endless and equally delicious. Add this international fare to your Bolivar Peninsula to-do list.
Best Oysters –
Jose's Cantina
If you are looking for the best oysters in Crystal Beach, then look no further. Jose's Cantina serves up fresh local seafood with a side of live music. If you have never tried salty raw oysters on the half shell, then now is the perfect time. Don't knock it until you try it. Their oysters have even been featured on YouTube! If oysters aren't your thing, then try their whole fried flounder.
Now that you are armed with an entire list of the best seafood on Crystal Beach, all you have to do is decide which one to sample first. With access to fresh Gulf shrimp, fish, oysters and crab, it truly isn't a coastal Texas experience without a plate of mouth-watering seafood.
Each of these restraints are conveniently located within minutes of our amazing Bolivar Peninsula vacation rentals. Swedes Real Estate has a wonderful variety of rentals to choose from. Whether you are looking for a bayside retreat or an oceanfront oasis… we have you covered. Start your custom search today for a rental that is perfect for you and your family.