If you're a seeking an unforgettable angling experience, look no further than one of our Bolivar Peninsula fishing charters. Nestled along the stunning Gulf Coast, we have a plethora of options that cater to all skill levels and angling preferences. From thrilling offshore excursions to peaceful bay trips, Bolivar Peninsula has it all.
When it comes to vacations, we have done some of the work for you. Check out of FREE VACATION GUIDE for tons of great information and planning tips.
In this blog post, we'll dive into the world of fishing charters, highlighting some of the best options available.
Top Bolivar Peninsula Fishing Charters ... Hook, Line, and Sinker
Reel Bolivar Fishing Guide
Embark on a fishing adventure with Reel Bolivar Fishing Guide and get ready to reel in some impressive catches. With experienced guides who know the local waters like the back of their hand, you'll have the opportunity to target a variety of species, including redfish, speckled trout, flounder, and more. Whether you're a seasoned angler or a beginner, this team will ensure an enjoyable and productive day on the water. They usually launch from Stingaree Marina in Crystal Beach, TX, and offer both morning and evening trips.
Crystal Beach Fishing
Crystal Beach Fishing offers a range of fishing guides and charters that cater to different interests. Join their inshore or nearshore fishing trips, where you'll have the chance to hook species like trout and redfish in Galveston Bay or East Galveston Bay. Captain Ronnie Scheck takes great pride in providing kid-friendly angling experiences. Crystal Beach Fishing can accommodate individual, corporate, or multi-boat parties. With friendly and knowledgeable captains, this guide service promises a memorable fishing adventure. When it comes to fishing guides, Bolivar Peninsula has what you are looking for.
Capt. Doc's Guide Service
Located on beautiful East Galveston Bay on the Bolivar Peninsula, Capt. Doc's Guide Service offers a wide range of services from fishing charters to guided tours. Their offerings include an evening dinner cruise of Galveston Bay, tours of historic locations in Galveston Bay, dolphin watching, and a romantic getaway tour with seaside dining options. Capt. Doc also provides fishing charters to East Galveston Bay and all its surrounding waters. When you book a charter with Doc, you are guaranteed licensed guides who each have years of experience. This gives you the best chance to catch the fish of a lifetime or to have the inshore cruise of your dreams!
East Bay Charter
Here is another Bolivar Peninsula fishing charter for you to consider. Get ready to fish the inshore waters of East Galveston Bay with Captain Marty. This guide service caters to a diverse group of clients, including children, first-time anglers, corporate fishing teams, those with special needs, seasoned fisherman, and more. East Bay Charter trips depart from Stingaree Marina and provide excellent inshore fishing opportunities for Speckled Trout, Redfish, and Flounder.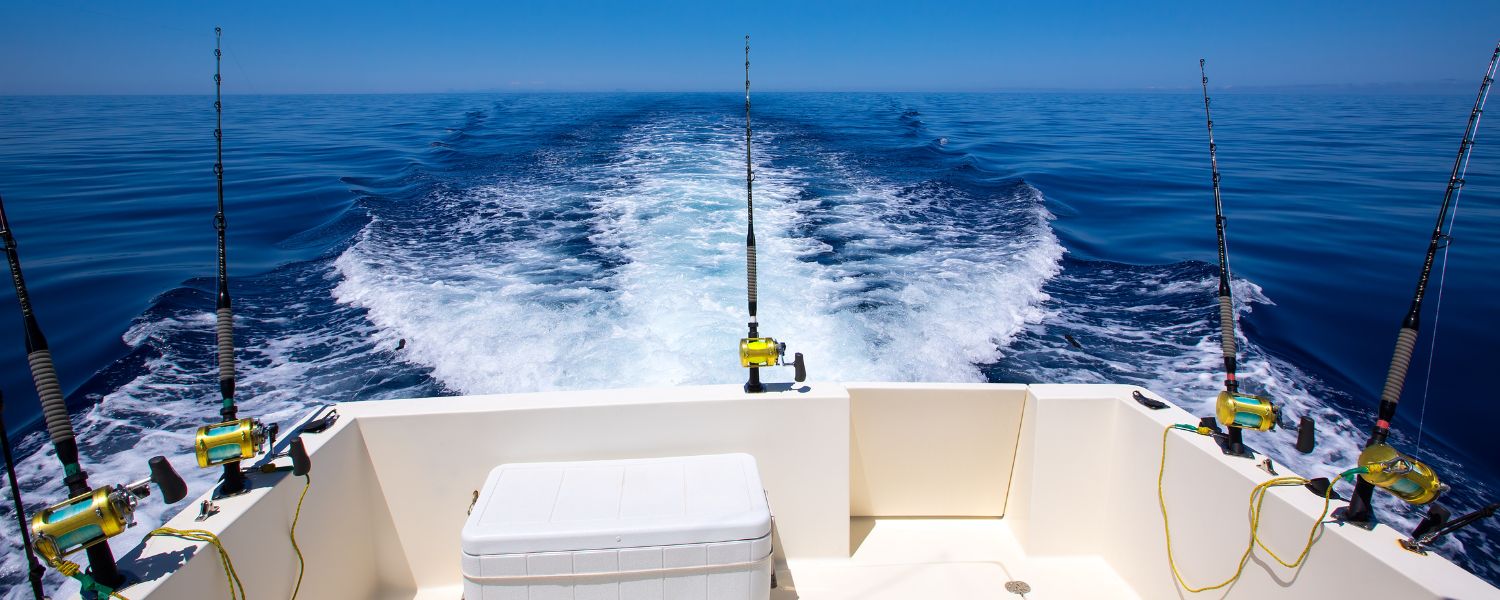 Galveston Deep Sea Fishing Charters
If you are looking for an opportunity to get offshore, then head to Galveston. Galveston Deep Sea Fishing Charters specialize in providing thrilling offshore and deep-sea fishing adventures. Hop aboard their well-equipped vessel and venture into the deeper waters of the Gulf of Mexico. Target species like snapper, king mackerel, amberjack, and even the mighty blue marlin. With experienced captains and top-notch equipment, this charter service guarantees an exhilarating fishing trip that you won't soon forget.
As you embark on your fishing charter adventure, keep in mind that the availability of charters and specific trips may vary depending on the season and weather conditions. It's always a good idea to book in advance and communicate with the captain or charter company to ensure a smooth and enjoyable experience.
Whether you're an experienced angler looking for a new challenge or a novice hoping to learn the art of fishing, Bolivar Peninsula fishing charters offer something for everyone. So, grab your gear, pack your enthusiasm, and get ready to cast your line into our beautiful coastal waters for the fishing experience of a lifetime.
Note: Fishing regulations and licensing requirements may apply. Be sure to check the local fishing regulations and obtain the necessary permits before embarking on your fishing adventure.
After a long day of fishing, you will love to come home to your beautiful vacation rental. Swedes Real Estate offers vacation rental homes in all shapes and size. Let us help you find one that is perfect for your next Crystal Beach, TX vacation.