If you live in Houston, Texas, you don't need to travel very far to enjoy a relaxing vacation. The perfect way to get a break from the big city life is a road trip from Houston, TX, to Crystal Beach, TX. Take a break from towering skyscrapers and swap it out for 27 miles of pristine beach on the Gulf Coast with a relaxing staycation. 
For a list of the best things to do on the Bolivar Peninsula, make sure to request access to our free Crystal Beach Travel Guide. It includes local insight into our favorite restaurants, outdoor activities, attractions, and shopping around town. Get your guide and start planning your trip!

Your Ultimate Travel Guide: Houston, TX, to Crystal Beach, TX
How Long Is a Road Trip from Houston to Crystal Beach, TX?
An affordable United States vacation destination on the beach is about an hour and a half (and some change) away from Houston. According to Rome 2 Rio, it will probably only cost you from $10-$14 to embark on this short road trip to paradise. It's easy to avoid any high flight ticket prices of flying somewhere far when paradise is so close! You can also travel by bus or ferry. 
What Is There to Do in Crystal Beach, Texas?
Fort Travis Seashore Park
Crystal Beach on the Gulf Coast is one of the best day trips from Houston because there are so many great activities to do on Crystal Beach and Bolivar Peninsula. Some fun things to do during your stay include visiting Fort Travis on the southern tip of the peninsula for a glimpse of Texas history. Fort Travis Seashore Park protected the Galveston Harbor entrance in 1836, and you can see the landmark for yourself during your stay.
Point Bolivar Lighthouse
Another historic landmark to check out is the Point Bolivar Lighthouse on Port Bolivar. Surviving three destructive hurricanes, you can still visit the lighthouse today to see the coastal landmark that once helped mariners into the port before 1933.
Live Music
Our travel destination offers not only a fascinating history but also has fun events like live music at different restaurants, bars, or live music venues. Check out our annual events and festivals like the Annual Brad and Big Rich's Cajun Chef's Cookoff or great restaurants like Stingaree's or Jose's Sports Bar.  
Unpack & Relax in the Best Crystal Beach Vacation Rentals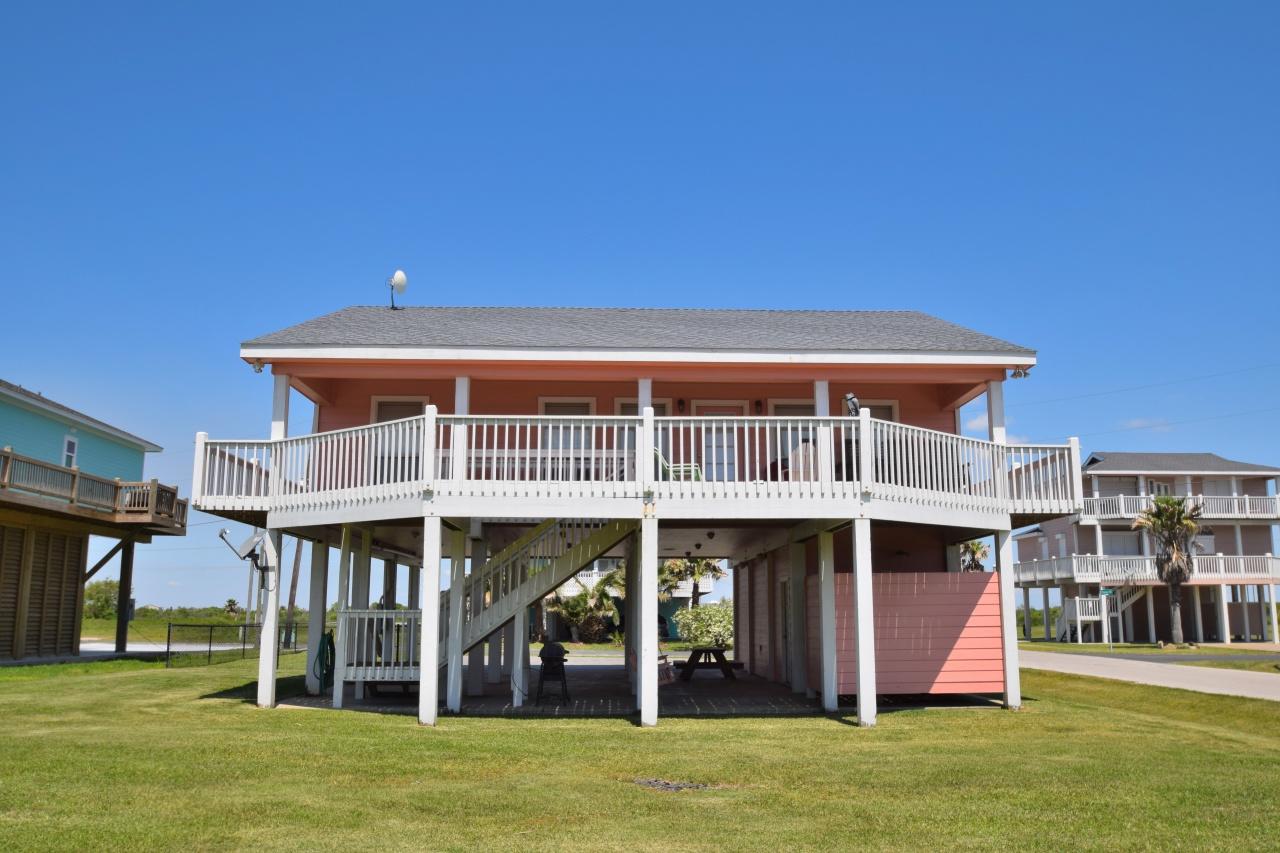 The best Bolivar Peninsula vacation rentals include top-notch amenities to help you kick your feet up and relax after driving to the Gulf Coast from Houston, TX. Choose from pet-friendly, beachfront homes with full gourmet kitchens, private pools, and rejuvenating hot tubs. It's so easy to relax when you are just steps from the beach access or even just a short, breezy golf cart drive away! 
Babe's Place
is a great vacation home to unpack your belongings and make yourself comfy! This pet-friendly rental features three bedrooms, two baths, high-speed internet access, a barbeque grill, fenced yard, outdoor shower, porch swing, picnic table, and so much more. Already daydreaming about using these fabulous amenities?